DETAIL
☆ 1 with drinks! ☆ Healthy duck W fondue course 2980 yen !!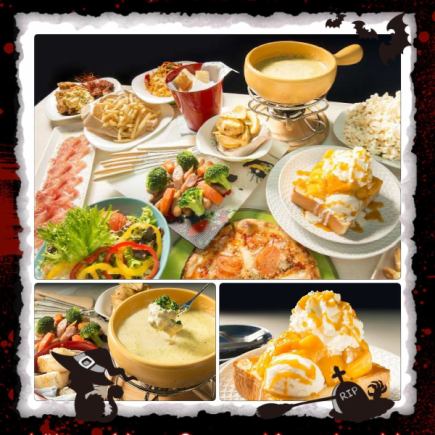 By using a coupon2980 yen
On the course with popular cheese fondue and choco fondue, you can choose one from all the drink menu of the shop !!
Course menu
◆ Today's snack
◆ French fries
◆ Caesar salad
◆ Healthy duck & rich cheese fondue
◆ Homemade deep-fried chicken
◆ Today's pasta
◆ Choco Fondue (Also available at Whip French toast)
I will do a grade up course with raw ham cream cheese · smoked salmon at 500 yen !!
Coupon that can be used
☆ Birthday award ☆
Birthday Plate 1500 yen → Free! (It is limited to customers with course reservation)

Presentation conditions

At the time of booking

Conditions of use

2 people or more / reservations required / other ticket services not be used

Expiration date

Until the end of April 2018

☆ Private privilege ☆ Instant filming unavoidable! Ultra Mega Whip Toast 10000 yen → 5000 yen !!!

Presentation conditions

At the time of booking

Conditions of use

Necessary reservation / charter only

Expiration date

Until the end of April 2018
2017/12/19 update